orfix E-Commerce bags are perfect for shipping items that are not susceptible to breakage, such as textiles, brochures or documents.
Our opaque, tear-resistant and water-impermeable mailing bags made of LDPE coex-film, protect against dust, dirt, moisture and prying eyes. They are easy to write on and / or stick on with adhesive labels. Thanks to the self-adhesive, non-resealable orfix safety closure, unauthorized opening is immediately noticeable.
As we are manufacturer special requests – such as special customization, dimensions deviating from the standard etc – can be implemented at any time.
The e-commerce bags can be made as well of recycled or Blue Angel certified film material!
Standard range of orfix Mailing Bags with adhesive sealing
| Item No. | Dimensions (+ 30mm flap) | Quantity per box |
| --- | --- | --- |
| 10014406 | 175 x 255 mm | 1,000 pcs |
| 10014407 | 200 x 300 mm | 1,000 pcs |
| 10014405 | 240 x 350 mm | 500 pcs |
| 10014408 | 325 x 425 mm | 500 pcs |
| 10014409 | 400 x 500 mm | 500 pcs |
| 10014410 | 450 x 550 mm | 500 pcs |
Available in stock – ready for dispatch within 1-2 working days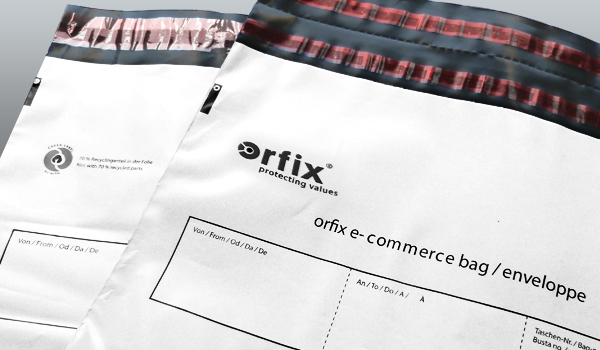 Options of customization
personalized with logo in black (up to 36mm)
customized format and personalized print *
recycled film according to Blue Angel *
*depending on quantities
Applications
Trade
Courier services
Post
B2B shops
Mailing services
orfix safebags are subject to strict quality tests during production process and correspond with the standards of the Deutschen Bundesbank (German National Bank).
More than 10,000 customers trust in orfix.
opaque (inner color black / outer color white)
tear-resistant
water-tight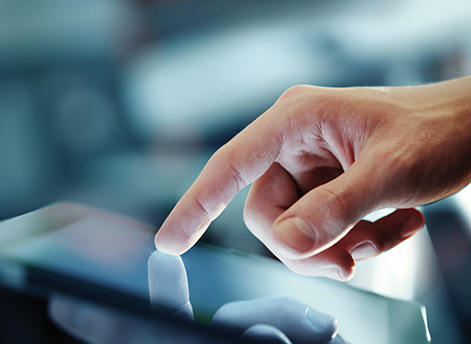 orfix – your specialist in the production of paper and plastic
We develop and produce using the most modern production methods, always keeping an eye on your individual requirements, but also on the environment! We actively live sustainability, we act in a way that conserves resources and is as CO2 neutral as possible. This is what our environmental management stands for. You will receive constant, first-class and certified quality from us, we will inspire you with innovations and excellent customer service.
The orfix standard range is always in stock.
orfix offers individual storage and services for personalized goods.
orfix is able to produce even small quantities of customized articles.
orfix offers competent and individual advice – via contact form, by phone or as well on-site.