Automatic Coin Rolls
orfix Automatic Coin Rolls are part of our core competence "Cash Packaging". Our extensive range of high quality money packaging products provides application solutions that meet all international standards and guidelines. With experience and know how orfix developed jointly with the Deutsche Bundesbank (BBK) the currently valid standards for wrappers and roll paper. Also the colors of the Automatic Coin Rolls per denomination are part of these standards.
orfix Automatic Coin Rolls are made of high quality special paper for fully automated packaging of coins. The Automatic Coin Rolls are distinguished by their consistent high quality standard and are subject to severe quality tests during production. Raw materials are developed and produced partly exclusively for orfix. We use high-quality, environmentally friendly and resource-saving recycled paper as standard. On request, we can also offer you kraft paper.
orfix Automatic Coin Rolls can be used for all common machines. A special wax – coating on the edges of the paper rolls guarantees a smooth production and prevents abrasion on the crimping hooks. In cooperation with the leading machine manufacturers orfix has set the standards for Automatic Coin Rolls.
orfix Automatic Coin Rolls have standardized widths and are supplied by default in lengths of 150 m and 300 m. Customization in width and length are possible on request.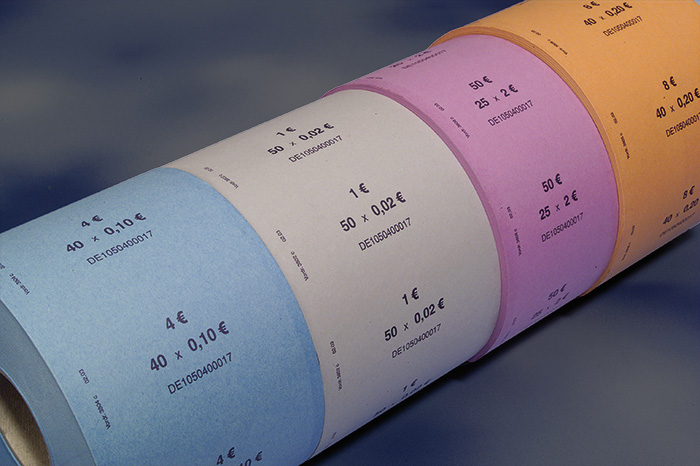 Features
A differentiation per denomination is easily done by different colors.
Paper rolls for Euro indicate
the total value per roll,
the quantity of coins per roll,
the species as well as
the company print (ID no.)
The automatic coin rolls are packed in cartons, quantity per carton depends on the denomination.
Total Value per roll
Quantity of coins
Color of paper
Color of print
Quantity of rolls per carton
black
Rolls 150 m
Rolls 300 m
0,50 €
50 x 0,01 €
white
10
4
1,00 €
50 x 0,02 €
grey
8
4
2,50 €
50 x 0,05 €
red
8
4
4,00 €
40 x 0,10 €
blue
8
4
8,00 €
40 x 0,20 €
orange
8
4
20,00 €
40 x 0,50 €
green
8
4
25,00 €
25 x 1,00 €
yellow
12
6
50,00 €
25 x 2,00 €
violet
12
6
Personalization options
Wide range of different paper colors.
Customized printing with company print (ID no.) or logo.
Customized designs.
orfix automatic coin rolls are subject to strict quality tests during production process and correspond with the standards of the Deutschen Bundesbank (German National Bank). More than 10,000 customers trust in orfix.
Standard € rolls are made of 100 % recycling paper.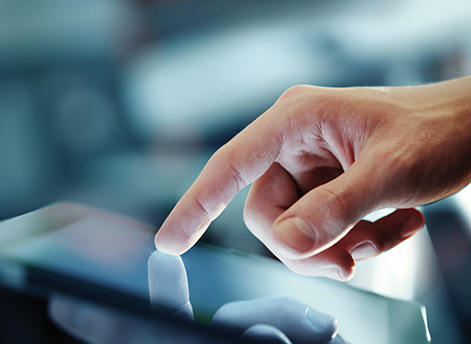 orfix – your specialist in the production of paper and plastic
We develop and produce using the most modern production methods, always keeping an eye on your individual requirements, but also on the environment! We actively live sustainability, we act in a way that conserves resources and is as CO2 neutral as possible. This is what our environmental management stands for. You will receive constant, first-class and certified quality from us, we will inspire you with innovations and excellent customer service.
The orfix standard range is always in stock.
orfix offers individual storage and services for personalized goods.
orfix is able to produce even small quantities of customized articles.
orfix offers competent and individual advice – via contact form, by phone or as well on-site.