orfix E-Commerce bags are perfect for shipping items that are not susceptible to breakage, such as textiles, brochures or documents.
Our opaque, tear-resistant and water-impermeable mailing bags made of LDPE coex-film, protect against dust, dirt, moisture and prying eyes. They are easy to write on and / or stick on with adhesive labels. Thanks to the self-adhesive, non-resealable orfix safety closure, unauthorized opening is immediately noticeable.
As we are manufacturer special requests – such as special customization, dimensions deviating from the standard etc – can be implemented at any time.
The e-commerce bags can be made as well of recycled or Blue Angel certified film material!
Standard range of orfix Mailing Bags with adhesive sealing
| Item No. | Dimensions (+ 30mm flap) | Quantity per box |
| --- | --- | --- |
| 10014406 | 175 x 255 mm | 1,000 pcs |
| 10014407 | 200 x 300 mm | 1,000 pcs |
| 10014405 | 240 x 350 mm | 500 pcs |
| 10014408 | 325 x 425 mm | 500 pcs |
| 10014409 | 400 x 500 mm | 500 pcs |
| 10014410 | 450 x 550 mm | 500 pcs |
Available in stock – ready for dispatch within 1-2 working days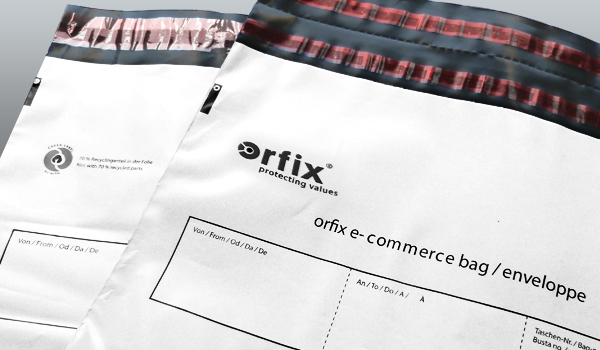 Options of customization
personalized with logo in black (up to 36mm)
customized format and personalized print *
recycled film according to Blue Angel *
*depending on quantities
Applications
Trade
Courier services
Post
B2B shops
Mailing services
orfix safebags are subject to strict quality tests during production process and correspond with the standards of the Deutschen Bundesbank (German National Bank). More than 10,000 customers trust in orfix.
opaque (inner color black / outer color white)
tear-resistant
water-tight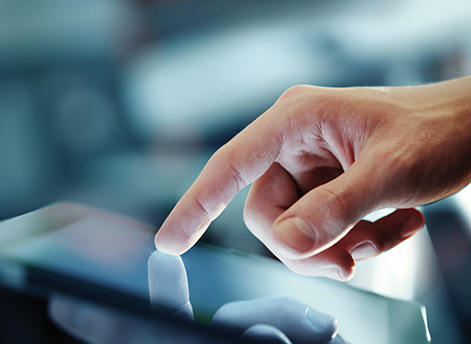 orfix – il vostro specialista nella lavorazione di carta e polietilene
Negli stabilimenti orfix ci dedichiamo allo sviluppo e alla produzione con tecniche all'avanguardia, mantenendo sempre un'attenzione particolare alle necessità individuali dei clienti, ma anche con responsabilità verso l'ambiente!
Mettiamo in pratica attivamente la sostenibilità con scelte quotidiane che preservino le risorse e cercando il più possibile di essere CO2 neutrali. Questo è ciò che intendiamo nel nostro Gruppo con politica ambientale.
In quanto cliente orfix , riceverai qualità eccellente, costante e certificata. Ti ispireremo con la nostra innovazione e il nostro eccellente customer service.
L'ampia gamma di prodotti standard orfix è sempre disponibile a stock in pronta consegna.
orfix offre anche logistica e servizi personalizzati per i suoi clienti.
orfix è in grado di produrre articoli con specifiche su richiesta, anche in piccole quantità.
orfix offre una consulenza competente e personalizzata. Siamo ragiungibili tramite lo strumento contact, per telefono, e-mail o con visite di persona.